william hill organ in st james church, spilsby
The organ was built by William Hill in 1840 for the west gallery of St James – the parish church of the Hill family, who lived in Spilsby, where William was born in 1789.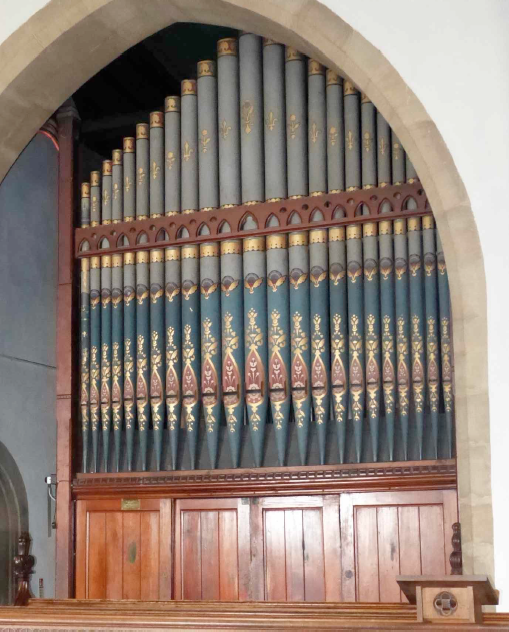 It was a one-manual instrument, which his firm enlarged to two manuals (by adding a Swell) in 1866. In 1879, following the Victorian rebuilding of the church, the Hill company moved the instrument to its present position on the south side of the chancel. The Pedal Bourdon and Great Trumpet stop were added at that time, the latter being on a 'clamp' slide. A Pedal Octave Coupler also appeared; the Bourdon had an extra octave of pipes at the top for use with this; the pedal compass was then only 25 notes (CC-c). William Hill – one of the two or three greatest British organ-builders of the nineteenth century – died in 1870 and one of his grandsons, Alfred, died (aged 4) in 1860. During the 1879 work a fine stained-glass window was placed in the south nave aisle in their memory, by William's son Thomas, who had taken over the firm and was to build some of their most renowned instruments.